2007 Albuquerque Folk Festival
To give you an idea of what's in store for 2008, here's a look back at our 2007 schedule:
---
General Information
The Folk Festival will run from 10:00 AM to 11:00 PM on Saturday, June 16, 2007 at the New Mexico State Fairgrounds in Albuquerque. Gates will open one half hour early (9:30AM), so you'll have time to get to see the wonderful Opening Entertainment at 10 AM:
By Fine Arts bldg on the lawn: The Marimba ensemble Kubatana
Demo Stage: 10AM Farfesha Belly Dance, 10:30 Asteria Dancers Stage Two:
Banjo's Etc.
Under Dance Tent: Martial Artistry Dragon and Lion Dance
Entrance: Galician pipes
Songwriter Showcase: Gary Reynolds
There will be music and dance Demonstrations starting at 10:00am and ending at 6pm. Open and hosted Jam Sessions will be held through out the day, 11:00 AM to 11:00 PM, for all levels of musicians and singers to get together and share a few tunes. We will all join together at the end of the afternoon for a Band Scramble from 6:00 to 7:00 PM. With a little break for folks to grab a bite to eat, at 8:00 PM we will have three concurrent dances to close out the evening with: a Barn Dance, a FolkMADS Contra Dance, with live music by the Megaband (introductory instruction for beginners at starting at 7:30 PM), and new this year, an African Dance in the Fine Arts Building.
Quick Links:
Bios for the Main Stage Performers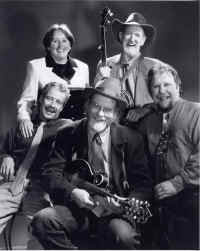 This enormously talented original Bluegrass group from Albuquerque has been heard across the globe. Radio stations in The Netherlands, Australia, Slovenia, Ireland, and France and all over the United States have played and loved the music of Elliott's Ramblers. And why wouldn't they? It's an entertaining show and like the business card says, "Great old Bluegrass in a Brand New Way." The vocals are strong and sweet, the picking reflects years of polish and you will hear ballads and instrumentals and great originals that have made them favorites at Bluegrass festivals all over the Southwest.
Elliott Rogers founded the band 23 years ago after meeting his wife Janice, who had been singing gospel and harmony as a child, and moving back to Albuquerque following his formative years working with the likes of Townes Van Zandt, Blaze Foley, Lucinda Williams and others in Austin, TX. It was then that Wayne Shrubsall joined the group on banjo. Wayne has recorded and played with many great Bluegrass stars and is a master at his craft. This bedrock trio has added Claude Stephenson on Mandolin and Lance Quadri on Bass. Two of the best musicians anywhere. For further information, contact Elliott at 505-255-5038, email: erogers283@aol.com, or visit their website at http://myelliottsramblers.com
La Rondalla de Albuquerque
La Rondalla de Albuquerque is a musical group dedicated to presenting traditional Hispanic songs of New Mexico. The group is sponsored by the City of Albuquerque and directed by Otilio Ruiz. There are 15 members of the group which includes singers accompanied by Mexican harps, vihuelas, guitarrons, guitars, a violin and mandolin. La Rondalla plays at the Patio Market in Old Town, Albuquerque from 10-12 AM every Saturday, spring, summer and fall.
Ronald Roybal is a native of the American Southwest. A descendent of Spanish Colonial and Pueblo (Tewa) peoples, he considers his ability to express both sides of his heritage to be a great gift and responsibility. A completely self-taught musician, Ronald has studied music since his youth and is widely respected as a master performer of the Native American flute as well as the Spanish style guitar. In addition to guitar and flute, he enjoys Pow Wow singing and dancing.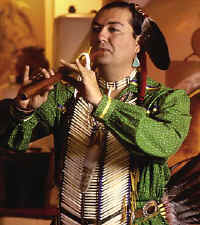 He is a 1998 Native American Music Award nominee in the categories of Best Flutist of the Year for "Visions of the Fourth World" and Best Instrumental Album for "Suite Santa Fe". He is a 2000 Native American Music Award Nominee in the categories of Best World Music Recording and Best Latin Influenced Recording for "Eagle's Journey Into Dawn". He is a 2002 Native American Music Award Nominee in the category of Best New Age Album for "Blue Corn, Red Earth". He is also a two-time New Mexico Music Industry Award Winner in 2003 and 2005 for Best Native American Music Production for his work on "Skyfather's Dream". He has been featured twice on National Public Radio's Performance Today program for his performance at the Santa Fe Chamber Music Festival's Salute to Indian Art Market. His music has been included in various video soundtracks including "The Trail of the Painted Ponies", "Spanish Missions: Magnificent Restorations","Zozobra" and "The Blood Cries Out".
Ronald makes his home in Santa Fe, New Mexico where he performs extensively at area hotels, resorts, restaurants and civic events. He can be contacted at Ronald Roybal Music, 23 Cerrado Loop, Santa Fe, NM 87508, or visit his website at http://www.roybal.bigstep.com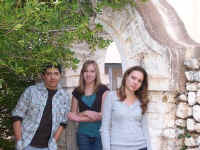 Daybreak Express is a three-member teen band that enjoys playing and performing bluegrass, country, gospel and instrumental tunes featuring vocal harmony, old-time fiddle, mandolin, guitar and bass. The band is composed of Clint Essary and his cousins Cheyenne Hoyt and Shawnee Hoyt of La Luz, NM The band has won several notable contests and competitions (1st place winners for bluegrass band at the 2006 Santa Fe Traditional & Bluegrass Music Festival) and appeared at various festivals and local events. The honors, public acceptance and encouragement experienced by the band members have served as catalysts for them to continue to perfect their skills for their future audiences.
Most "Daybreak Express" performances display the versatility of each band member. They are often observed switching instruments and demonstrating their ability to fill nearly any position the occasion might require. Each member is encouraged by fellow band members to expand his or her musical skills. Audiences are entertained with popular tunes as well as original songs written by band members. The newest CD, to be introduced in February 2007, will be exemplary of their musical skills and ability to entertain and is representative of an actual performance by the members of "Daybreak Express."
Each band member realizes the positive influence that music has played upon his or her life. Therefore, future educational and life plans include music as one of the important components. For further information, contact Daybreak Express at P.O. Box 925 La Luz, NM 88337, phone (505)434-2190 or (505-491-9540), email: daybreakexpress@beyondbb.com, or visit their website at http://daybreakexpress.info
Antonia Apodaca with Bayou Seco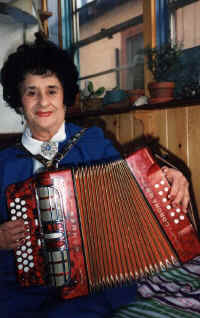 Antonia Apodaca was born in 1923 in Rociada, New Mexico in the house in which she lives to this day. She learned to play accordeon and guitar from her parents and uncles, and she married a fiddler named Max Apodaca. Together they spent about 35 years in Riverton, Wyoming, where they raised their five children, he worked as a miner, and played music on the weekends for the nearby communities. In 1979 they returned to Rociada. They started playing locally and ended up becoming known all over New Mexico for playing the old music. In December 1987, Max died. Antonia quit playing for a year until Jeanie and Cleofes Ortiz visited her and convinced her to continue to play. She composes many songs about her life in New Mexico which she has added to her repertoire of older traditional songs. She was awarded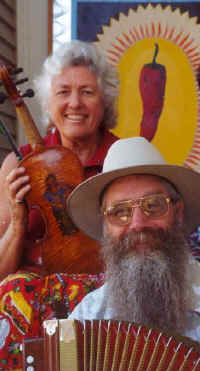 the Governor's award for Excellence in the Arts in 1992. She has continued to play, often with Ken and Jeanie, and has performed with them at the Smithsonian Folklife Festival in 1992, as well as three times for the series, Lo Madura de la Cultura, in Albuquerque, and at many other venues in the western USA. She has several recordings, one which is out of print. She is currently working on a new one.
Ken Keppeler and Jeanie McLerie, also known as Bayou Seco, have been playing with Antonia since 1988. Together they bring a vibrant collaboration of the old and the new. always remaining true to the roots of the music. Bayou Seco celebrates the energetic music of the Southwestern part of the USA. They have learned first hand from elder musicians in the communities where they have lived, concentrating on Cajun/Creole, Tohono O'odham double fiddle tunes, pre-Hollywood cowboy songs & tunes, and northern New Mexican Spanish Colonial dance music. Ken plays 1 and 3 row diatonic accordeons, mandolin, and fiddle, and Jeanie plays guitar and five string fiddle. They currently live in Silver City, New Mexico. The duo has seven CD's, has been featured on several PBS television programs, and on many radio shows. They are currently working on a new CD. For further information, phone Bayou Seco at (505)534-0298, email at: bayouseco@aol.com, or write them at Bayou Seco, PO Box 1393, Silver City, New Mexico, 88061. Their website is at http://www.bayouseco.com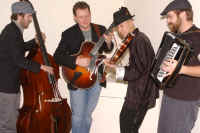 BAS is dedicated to both musical tradition and innovation through re-workings of forgotten musical pieces and the composition of new works for their "Neo Acoustic" quartet. Their debut record, "So Many Stars In the Sky," was released in October of 2004 and quickly sold out of 3,000 copies, a difficult task for a new band. In reference to this record, Brad Weisman from the Colorado Daily said, "...(BAS) creates as pleasant and appealing a listening experience as can be imagined...it lifts the art and soul with dynamic energy that comes from a blend of strong, inventive technique and wry, winning charm." Their interest in the ukulele has lead them to perform all over North America, including California, New York and Nova Scotia. They even have a book of ukulele songs (released in August of 2005), which allows BAS fans to strum along to their favorite songs. In January 2006, BAS released their second record "8th Color", featuring producer Sally Van Meter, Darol Anger, Greg Schochet and Special Guest String Quartet.
Since the release of "8th Color", BAS has been all over the country playing big and small venues, festivals, house concerts and workshops. In July of 2006 they competed in the Telluride Bluegrass Festival Band Contest and placed 2nd place. Not bad for not being a bluegrass band! In February of 2007 they showcased at the Folk Alliance Conference in Memphis. They will be performing as guest artists and composers with the Wichita Falls Youth Orchestra and the Madison Youth Choir.
In 2007, BAS brings a new CD, a new lineup and a new sound to the world. Percussionist Scott Higgins is leaving the group in order to raise a family and concentrate on his composing and classical music career. Chicago native Scott McCormick has joined BAS part time for 2007 with his funky accordion and soulful voice. McCormick joined BAS to record their third CD, "Now" which highlights a rootsy, funky side of the BAS musical world.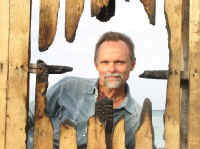 The word "legend" is often used to describe veteran folk/rocker Jonathan Edwards, whose 1971 million-selling song "Sunshine" ("go away today...") brought him instant fame and earned him a gold record. During his 35-year career he has recorded 15 albums and collaborated with artists like Emmylou Harris, Maura O'Connell, Jimmy Buffett, Christine Lavin, and Cheryl Wheeler. His 1987 album, "Little Hands", was selected by the National Library Association as a "Notable Children's Recording." His varied career has included theater, commercials, record production, and a movie soundtrack.
In 2000 he narrated and performed in a 13-week travel series for Media Artists entitled "Cruising America's Waterways" (www.cruisingamerica.com), which was purchased by PBS-TV and has been shown on PBS-TV stations from coast to coast. A Mississippi River series was filmed in 2002, featuring Edwards as host of several episodes, and it is currently running on participating PBS-TV stations. And "Sunshine" was included in the 2004 Will Ferrell movie "Anchorman". Many oldies radio stations still play his hit song "Shanty" at Friday afternoon drivetime to kick off the weekend. He recently released a live album especially for his fans, "Live in Massachusetts". Read more and listen to his music on www.jonathanedwards.net.
Morning Entertainment:
We have several special performances planned from 10-11 AM to help us get the festival rolling Saturday morning. Welcoming you at the Entrance Gate will be Bonnie Murchie Koch playing the highland bagpipes. Her main area of interest includes piobroch (considered the classic music of highland pipes and as old as possibly the 14th century in Scotland); and 2/4 & 6/8 marches and strathspey/reels -- all traditional Scottish tunes for pipes. Bonnie's favorite playing venue is rowdy celtic bars where everyone is having fun, so we are counting on her to set the right tone for the festival.
On the Demonstration Stage at 10 AM we will have Farfesha Belly Dance, with the Zito Ellas Greek Dancers at 10:30 AM
On Stage Two we will have Banjos Etc. a plectrum banjo group that features (usually) four banjo players, a pianist, and a bassist. The group does some good old jazz/dixieland arrangements. An enjoyable show for folks!
Under Dance Tent, Martial Artistry Dragon and Lion Dance with
And in front of the Fine Arts building on the lawn, The Marimba Ensemble Kubatana will perform their music, largely transcribed and arranged from songs played on Zimbabwean mbiras -- traditional instruments of the Shona cultures of Zimbabwe. The music is poly-rhythmic and melodic, with the different parts fitting into each other to make a complex sound. Singing dancing and hosho (African maracas) accompany this joyous music.In the Shona language Kubatana roughly means to come together and unite, an apt description of how and why the band was formed in the summer of 2004.
Songwriter Showcase: Gary Reynolds - Original songs in a folk / country western style.
Stage Two:
There's a lot of local talent here in Albuquerque and New Mexico, and we're offering Stage Two as avenue where a few of these bands can play and gain some visibility. Come on out and meet the up and coming folk and traditional music bands on the local music scene. Thanks to Michael Coy for organizing this venue.
Time
Group
Description
11 AM
Friends Forever
Michael and Donna Coy Duo playing traditional and original folk songs and tunes
12 Noon
Saoirse (Seer-shih)

A local Celtic band offering energetic instrumentals and rousing vocals
1 PM
Hands Five

A string band playing Oldtime, "Newtime", Celtic, and Quebecois music
2 PM
Placitas Mountain Band

A seven piece band including local legend Shirly Metzler on fiddle playing a variety of Oldtime and Bluegrass music
3 PM
Holy Water and Whiskey

A trio specializing in beautiful vocal harmonies, playing Traditional, Bluegrass and Gospel and some select "Whiskey" tunes
4 PM
Coyote Crossing

A tight Bluegrass combo playing Traditional Bluegrass, Gospel and Original Acoustic music
5 PM
Bruce Irwin and Friends

P

laying Oldtime, Sing-alongs, Bluegrass, Blues, Gospel and Original music.
Our smaller "acoustic" demonstration stage offers a glimpse into some of the wonderful musical and cultural diversity that can be found right here in New Mexico! Thanks to John Brinduse for searching out these entertaining and educational performances.
11:00 AM - Clancy & friends: Piping from Around the World
: Bagpipes are NOT just Scottish, and these pipes come from all over Europe, and from different eras as well. In addition, these folks have Hurdy Gurdies and other medieval instruments that will absolutely charm you. No where else in the State will you hear such a unique ensemble.
12 Noon - Muggies Uffda Band (Scandinavian) This is our veteran Demo Stage Band, back for their 4th year in a row. This is Scandinavian dance music at its finest, from Norway, Sweden, Finland, Denmark, Iceland, and Minnesota! So come out and DANCE!
1:00 PM - Goddess of Arno (Balkan):
This all-female band has a dedicated following in this area, and no wonder! They are excellent musicians playing some of the most complex music/rhythm in the Western world. (YOU try dancing to, much less PLAYING to 17/8 time! I DARE you!). Come enjoy the music of the Central European and Roma peoples.
2:00 PM - Irish Step Dance Demonstration: You've seen this style in Lord of the Dance and Riverdance. Now come be wowed by our local Championship Step Dancers! How can such youngsters be SO good?
2:30 PM - Tahitian Dance Demonstration:
The Tahitian dancers were a surprise last year, added in to the set with the Hawaiian Hula veterans. This is South-of-the-Equator Polynesian Body/Foot Work. You WILL enjoy this display!
3:00 PM - Le Chat Lunatique: These are THE Wild Men of the Albuquerque Music Scene... What a crew! Gypsy, Swing, Comedy, a real SHOW. Muni, a Sri Lankan fiddler, can play at top speed in 4th position IN TUNE (you fiddlers know what I mean, so listen and…..DROOL!) Jared is one of the best Bass Viol players in town, plus STRONG guitar and percussion. Not to be missed!
4:00 PM - JigHeads (Wilson & McKee):
We are privileged to have this Celtic Duo, Ken & Kim, grace our Demo Stage! With 17 years on the road, 6 CDs, and National Awards, just how did we luck out??? Well, they moved next door (La Veta CO), and they have friends & family here in town! So come hear their multi-instrumental/vocal blend of Traditional and Original Celtica. And buy a CD!
5:00 PM - Special Orchestra: What can I say? These musicians ARE Special, and give their gift of music filled with heart-felt enthusiasm! Although they have played the Festival previously, this is their first appearance on the Demo Stage, and having shared a stage with them in the past, at the Lobo and in Old Town, it is a pleasure to share them again here with you.
Our alternate stage for intimate performances by local singer/songwriters with their own story to tell. Special thanks to one of our best local songwriters, Dan Boling for bringing together this collection of colleagues for the songwriter's showcase.
10:30 AM - Gary Reynolds - Original songs in a folk / country western style.
11:15 AM - Eric McEuen - (no description yet.)
12 Noon - Jim Terrell - Singer songwriter Jim Terrell is a student of the songwriting craft. Highly influenced by his love for country music, his writing blends the technical with the creative. His songs range from upbeat to ballad, funny to sad, and most places in between. There's something for everyone.
1 PM - Michael Coy - Original Western-flavored ballads drawing from a variety of American Folk traditions.
2 PM - Timothy Hill - Considered in the tradition of singer-songwriters, Tim's voice draws comparisons to James Taylor, his incisive lyrics are reminiscent of Jackson Browne and Bruce Cockburn, and his musical dexterity and adventurousness is comparable to Tim Buckley. Hill, however, is following his own path, finding new textures and resonances, creating music with universal appeal in this global era. Drawing on nearly 30 years experience, Hill also incorporates harmonic singing into his music.
3 PM - Roger Dale - Roger is a real, pretty happy guy that writes and plays real, pretty happy music. His songs are pure Americana, containing memorable characters, common situations, well crafted lyrics and catchy melodies.
4 PM - Auge Hayes - Augé Hays' music can usually be found in the gray area between country and blues. These music styles, a love for the short story and the perplexities of mankind provide plenty of inspiration for his songs.
5 PM - Buddha Betties
- The dynamic women who currently make up the band "Buddha Betties" (www.buddhabetties.com) are Nora White, a Seattle native, and Kate Ming, from California. Nora writes the songs, plays guitar, and sings. Their songs come from a life-time of listening to the harmonies of The Andrew Sisters and Sweet Honey and The Rock, yet when Kate sings along and rocks out on her ,accordion they truly create a sound that has yet to be named!
Dance workshops will be held primarily in two venues: The Dance Tent (near the Boxcar stage) and the Dance Building (the Hispanic Arts Building). In addition there will be the two evening dances mentioned above and smaller demonstrations held in workshop tents. Thanks to Bob Baker and Cindi Hefner for arranging the dance program.
Time

Dance Tent

Dance Building

11:00-11:50 AM

Farfesha Belly Dance - You can do it too
Michelle Morrison

Irish Ceili dancing - "kay-lee" An Irish "hoedown" with bridges swings and turns just for you.
Norita Callahan

12:00-12:50 AM

Clogging - Foot stomping at its best
Lelia Beth Lukens and the Sandia Mountain Cloggers

Hawaiian – Hula, the living art and soul of Hawaii. Experience the grace and beauty of the Hula.
Cindi Heffner

1:00- 1:50 PM

Enchantment Scottish Country – Learn and enjoy the dances of Scotland. Kilts not required
Kenneth Armstrong

International Folk - Taste the variety of music and dance from around the world.
Charlene Baker and Gary Diggs

2:00- 2:50 PM

Square Dance- Learn a folk dance style that originated in the United States. Do-si-do and away you go.
Kris Jensen calling, with live music by LBJ (Linda, Betsy & Jamie)

Scandinavian – Learn dances from Sweden and Norway.
Craig Olson

3:00- 3:50 PM

Greek Dances- Learn the Syrto, Hasapiko, or one of the many other wonderful circle dances still found in the taverns in Greece. For beginners to experts.
Carol McGinn

Contra Dance - First timers welcome- the caller will talk you through the dances so you can't miss.
Merri Rudd calling, with live music by Hey!

4:00- 4:50 PM

Argentine Tango - You too can be smooth and saucy – tango style
Gary Diggs

Klezmer - Traditional Eastern European Jewish Dances with Live Music.
Linda Brody

5:00- 5:50 PM

Country Western 2-Step: - Learn easy basic steps that you can use on the dance floor tonight. Individual attention given.
Gary & Susan Kellogg

African Dance, followed by African Drum workshop at 6 PM. A Rhythm based, Energetic dance style.
Laryea Addy
There's a lot of local talent here in Albuquerque and New Mexico, and we're offering Jam with the Band as an avenue where musicians can play or sing along with a few of our great bands. It's ok just to listen too. Come on out and meet the up-and-coming folk and traditional music bands on the local music scene. Don't forget to bring your instruments. Thanks to Gary Libman for arranging Jam With The Band. Here's the schedule:
11:00 AM LadyFingers: The Ladyfingers present a mixed bag of "World Folk" music with a delicious mix of fiddle, mandolin, flute, piano, guitar, and stand-up bass. From tango to mazurka, it's yummy and even better with whipped cream in your coffee.
12 Noon: Placitas Mountain Band: An eclectic amalgam of fine musicians who put their own spin and style into bluegrass and Old-tyme music tunes. Their music is a delightful mix of standard traditional songs and old fiddle tunes. They specialize in old time fiddle tunes and some hard-driving bluegrass songs and music.
1 PM Boulder Acoustic Society [See Main Stage Performers description]
2 PM Nob Hillbillies: Play a variety of Appalachian traditional, Gospel and Folk music with a few new favorites mixed in as well as originals. Their vocal abilities compliment their musical talent and music is a weaving of all the Bluegrass favorites.
3 PM Virginia Creepers: An old-time string band who have played together for years. Their interpretation of old-time music and their re-invention of music from old LP's and tapes is a delight to the ears and senses. They have played many concerts and performed as feature players in dances and other venues, and they teach old-time music courses at the University of New Mexico.
4 PM Bluegrass Odyssey: An adventure in good hard driving bluegrass music. With the banjo leading the way throughout most of the songs, the upbeat singing, the strength of the fiddle, guitar and bass all follow along giving a true blend to the bluegrass music played.
Band Scramble:
New this year, we're going to close the Main Stage performances with a Band Scramble at 6 PM which will give musicians and dancers of all levels a chance to be a Main Stage Performer at the Albuquerque Folk Festival. The deal is you put your name and the instrument you play (or dance style) in hat, and we'll put together some randomly organized bands (with dance accompanists). You'll have about 45 minutes to put together two numbers and a band name (that's the hard part), and learn the tunes and be ready to perform them on the main stage. This has been a favorite event at the Southwest pickers Santa Fe Traditional and Bluegrass festival, and we've enjoyed it so much, we stole the idea and want to bring it to Albuquerque!
Hosted Jams will be held primarily in two venues: Jam Tent 1 & Jam Tent 2. Most hours there is a new host in each tent. Hosts are mostly there to encourage musicians to pick a song or start a song and to make sure that everyone gets an opportunity to participate. In addition, hosts bring their own unique flare to the jam. Some lean more toward Celtic, old-time or bluegrass, others toward folk or pop or swing. Don't forget to bring your instruments. Thanks to Blythe Camenson for arranging the Hosted Jams.
Time
Jam Tent 1
Jam Tent 2
11:00 AM
Bluegrass/Old-Time
Toni Brozena
Bruce Davis
Folk/Popular
12:00 PM
Bruce and Maggie Washburne
3-Part Gospel Harmony
Guy and Lisa Dicharry
Folk/Popular/Anything Goes
1:00 PM
Steve Morgan
Bluegrass
Katie Gill (of the Buckarettes)
Folk/Rock
2:00 PM
John Conoboy
Irish Session
Bill Balassi
Anything Goes
3:00 PM
Carl Allen and Sandra Vieth
Folk/Bluegrass/Country
Dan Matthews
Folk/Popular Sing-Along
4:00 PM
Jon Shively
Bluegrass (Transportation songs)
Tom Hunter
Swing
5:00 PM

Band Scramble Practice
Music Workshops:
Participation is the name of the game in these 35 separate music and song workshops. Bring an acoustic musical instrument and/or your singing voice and join the fun. Thanks to Jimmy Abraham, Cory Anne Johnstone Meyer and Erika Gerety for arranging these workshops.
Planned workshops that will be spread over 5 separate outdoor tents: More complete descriptions of workshops can be found under the "workshops" link
| | | |
| --- | --- | --- |
| (B/I) Hammered Dulcimer | (B) Guitar | (B) Songwriting |
| (B) Mountain Dulcimer | (I) Cajun Twin Fiddle | (B) Klezmer Music |
| (I) Tohono O'Odham Twin Fiddle | (B) Autoharp | (B) Irish Fiddle |
| (B) Hawaiian Slack-key Guitar | (B) Bluegrass Banjo | (B) Ukulele |
| (B) Folk & Traditional Banjo | (B) Bones | (I) Mandolin |
| (B) Tin Whistle | (B) Folk Blues | (B) Blues Harmonica |
| B) Bluegrass Fiddle Performance Techniques | (I) Mandolin & Guitar duets | (B) Harp |
11:00 AM - Enchanted Mesa - Women's Barbershop
12 Noon - Laurie McPherson - Folk Song Circle (B)
1:00 PM - Timothy Hill - Throat (Harmonic) Singing: Harmonic singing, originating with Tuvan throat singing, is a way of singing and listening with acute attention to the overtone spectrum of the voice, producing a sound at once otherworldly and deeply human. Harmonic singing deepens and enhances the natural voice, giving singers a direct experience of the physical laws of sound, powerful insight into the nature of harmony and a glimpse at the roots of human language and song.
2:00 PM - Shape Note Singing
3:00 PM - Scott & Irma Reeder - Country/Gospel Singing
4:00 PM - NM Gaelic Singers - Tweed-Waulking & Mouth Tunes
5:00 PM Cara Ashworth: Sing Along for kids of all ages
This year our storytelling will take place in the Fine Arts building so folks will be able to get in close and hear every word and nuance from these great local storytellers. Our thanks to Bob for arranging this part of our program.
| | | |
| --- | --- | --- |
| Time | Performer | Title |
| 11:00 AM | Leslie Chamberlain | Irish Scarytales - bring your lucky rabbit's foot and a friend |
| 12 Noon | Dianne Rossbach | The Princess Within - contemporary tales for the modern princess dilemma |
| 2:00 PM | Steven Pla | Stories with an international flair - Hispanic, African, Asian, and Native American tales |
| 3:00 PM | Walter Sala | The Winter Wife, Tales with Meaning - short and humorous, insightful metaphors for life |
| 4:00 PM | Benita Brennan | Grandma Targhetta - sentimental and sweet…. and oh so true history in Corrales! |
| 5:00 PM | Camilla Dodson | Stories from Our Ancestors - Lessons on birth, death, marriage & changing fashions |
Our goal is to get Albuquerque Singing, Playing and Dancing. What better place to start than with our kids? While all of our workshops are open to participants of all ages, we have set aside a portion of our schedule specifically tailored to getting kids and families started enjoying home made music. (Thanks to Linda Starr for arranging another great program for families and the younger generation.)
Time
Title
Workshop Leader
Description

11:00 – 11:50

African Drum

Laryea Addy

Gbotsui traditions presents "kusuam gboo."
Traditions don't die.

12:00 – 12:50

Children's Greek Dancing

Jennifer Boyette

Kalamatiano. A national dance and the spirit of Greece.

1:00 – 1:50

Frog Fiddlers

Linda Vik

Sing and hop along with Linda's young froggie fiddlers.

2:00 – 2:50

Interactive Multicultural Concert

Frank Leto

Frank will lead children in a concert featuring original songs. Children and parents will have a great time singing and dancing.

3:00 – 3:50

Children's Dances

Donna Bauer

Come and move to some cool music and do fun foot-tapping dances, like "Bongo," "La Raspa," and "Seven Jumps."

4:00 – 4:50

Sing-along Songs

Dennis Higgins

Dance, move, sing, pound out rhythm or just sit and listen to original and children's music and traditional folk songs. Act like a kid no matter how old you are.

5:00 – 5:50

Traditional Songs

Dr. John Tyson

More traditional songs to sing, shake, rattle & roll to.