For Kids
What can kids do at the Folk Festival?
Back Again! Come early! Giant Puppets! Sunny Birkland and the Puppet Playhouse's giant puppets will be wandering the Festival grounds from 10:00 am to 12:00 pm. So don't be late!
Back Again! Play all kinds of musical instruments at Planet Music.
Back Again! The Music Guild of New Mexico will have a musical petting zoo featuring symphonic instruments.
Back Again! Peter and the Wolf! Head over to the Storytelling tent for an introduction to orchestral instruments through this classic tale.
Dance! We'll dance at the Children's Tent but kids are also welcome to join us at the Dance workshops with two different kinds of dance to try every hour.
Play in a band! For kids of all ages. Must sign up by 3:45 pm at the Information Table. Get your assigned band and practice area at 4:15 pm. Our popular Band Scramble gives musicians and dancers of all ages and levels a chance to be a Main Stage Performer at the Albuquerque Folk Festival.
Sing and dance throughout the day at the Children's Tent, with a full day of activities just for kids! This year, we even have a magical experience.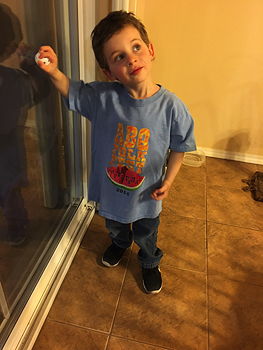 The late Festival Director Gary Libman's grandson Miles has never missed an Albuquerque Folk Festival since he's been born. Join Miles and hundreds of other kids at this year's ABQ FOLK FEST!
There's tons of stuff for kids at the Folk Festival (just ask Miles). Kids are always welcome at the music and dance workshops, there's a special venue for storytelling, plus there's a tent just for kids. A big thank you to Kris Litchman for organizing and managing the Children's Tent.
Children's Tent Schedule
Time
Session
Name
Description
10:00 AM
Roadrunner Strummers
Roadrunner Strummers Ukulele Band

We'll be playing a variety of songs and tunes for all ages to enjoy.

11:30 AM
Feel the Beat (Drums)
Beth Crowder

Play drums with Beth and friends.

12:30 PM
Music Together (Songs)
Sarah Ferrell and Maryse Lapierre

Music Together is an internationally recognized music program for children from birth through age 7. In this workshop we will explore tone, rhythm, creative song play and playful movement. Fun for the whole family!

1:30 PM
Song Spiral
Patty Stephens

This session is for kids of all ages! Rhymin', gigglin, wigglin', goofin', laughin', clappin', slippin', spoofin'. Dedicated to Gary Libman.

Patty Stephens has devoted her life to encouraging folks to sing. She is a renowned musician and music educator and creator of Song Spiral, a program encouraging families to sing.

2:30 PM
Magic with Howardini
Howard Higgins

Experience, enjoy, and learn about magic from various cultures in this magical hands-on workshop.

3:30 PM
Making Music
Clifford Johnson

Learn how much fun it is to make music with simple things, at little expense! Music can be a fun form of recreation.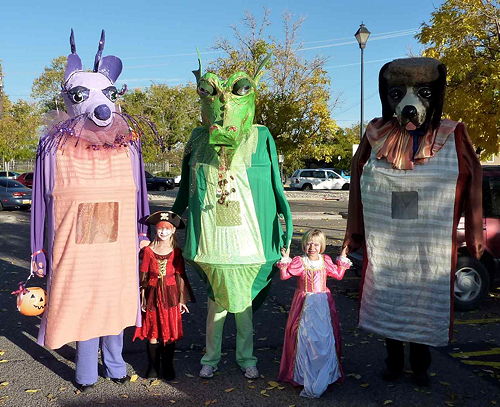 Giant Puppets!
Sunny Birklund and the Puppet Playhouse bring fun family entertainment for kids of all ages to the Folk Festival this year. Be on the lookout as their giant puppets make their way around the festival. You and your family and friends are invited to chat with the giant puppets and ask questions, shake hands, share hugs and take photos with silly poses. Let children who aren't quite ready be introduced from the distance and approach when they are confident. The puppets will be strolling the festival grounds from 10 am to 12 pm. Don't miss them!