2015 Ticket Information
ADMISSION
Online
Thru June 4
Advance Purchase
(see locations below)
Gate
Day of Show
Adult All Day
$20
$15
$20
Saturday after 5:30 pm
-
-
$15
Children 11 and under & Seniors (85+)
-
-
Free
Children 12 - 18
$5
-
$5
Military (with ID)
-
-
$15
Students 19-25 (with ID)
$15
-
$15
Seniors (65+ with ID)
$15
-
$15
All sales are final. We hope you will be able to use your purchased ticket and enjoy the festival, but if you can't, we thank you for your support.
Online tickets available through Brown Paper Tickets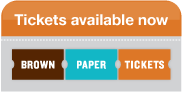 Parking is FREE!
"In and Out" Privileges Included
"Solas" Kick-off Concert! Pre-Festival Fundraiser
Join us Friday night, June 5th, at for the kick-off, fundraising concert with the exciting Internationally known Irish band, Solas! AMP and the Albuquerque Folk Festival (501(c)(3) non-profit) are joining together to bring you a great concert to get you in the mood for the rest of the festival. In addition to playing the concert Friday night, Solas will be teaching workshops at the festival, so come early before they have to leave town. We are excited to have them! To get tickets to the Friday night concert OR Package tickets for the concert and the festival combined at a discount and for more information about the concert: www.ampconcerts.org/event/197117/solas
Advance Ticket Sales
Sadly, our online early bird tickets are no longer available, but for your convenience, you can still buy tickets (at gate prices) online thru June 4 for students, seniors, children, and adults. Note: Ticket prices are always discounted at the gate/online for students, seniors, and children.
Starting May 21, Adult advanced (paper) tickets can still be purchased for $15 per ticket at the following local stores through June 6th. The $15 rate cannot be combined with other discounts.