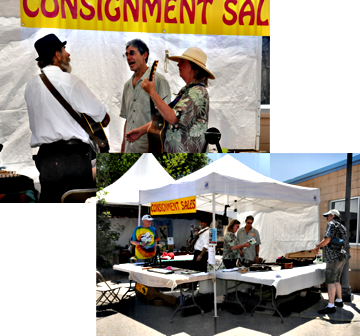 Consignment Sales
Do you have some musical instruments that you aren't using? Help the Festival, help yourself, and declutter your instrument collection: bring those instruments to the Festival to sell at our consignment sales table. You get 80% of the proceeds, you get to donate 20% to the Festival, and you'll have room for new instruments!
Are you looking to buy an instrument? Be sure to check the consignment sales table! You might find a great deal and you'll be helping the Festival: 20% of the sales price is donated to the Folk Festival.
All sales are cash or check only. Please pick up your instruments or proceeds by 5 pm on Saturday.